Tile has a long and storied history as a durable and attractive design element.
There are so many different types and styles of tile to choose from, we are sure that you will find one to fit your project, style and budget.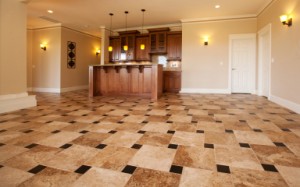 Whether it is a floor, shower, wall, or backsplash, the right tile installation can add that custom touch to any room.
From conception to completion, we at Castle Improvement will help you find the perfect tile. We will assist you in choosing the right tile to fit your style, your needs and your preferences.
Finally, we will install it with care and precision, leaving you with an attractive and durable floor, backsplash or shower, whatever the case may be.
Take a peek at our gallery of work and let us know what sparks your imagination. We'd love to help you with your next tile installation.