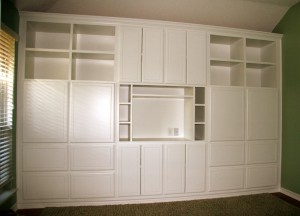 Does your home have a niche or corner that is begging to be filled with purposefully designed cabinetry?
Do you need to stretch the space in your home office or playroom and make it more usable?
Or, do you want to add an additional cabinet in your bathroom or kitchen?
Castle Improvement is here to help. Not only do we build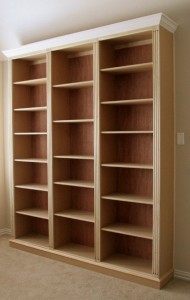 and install custom cabinets but we also:
* Craft the project to your exact specifications
* Help with needs assessment and design
* Match style and color to existing decor
* Offer detailed moldings and numerous door styles
* Build to fit alcoves, nooks or corners
Recent projects included small cubbies, room encircling shelves and full walls of cabinets designed to meet the specific needs of our clients. No matter how large or small, we can craft a special piece that will complement your personal style and fill your storage and display needs.
Please visit our photo gallery to view pictures of our recent carpentry projects.
For more information, please contact us today.