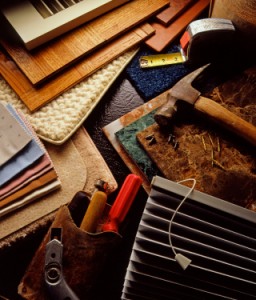 Every room in your home has one. Every time you go in a room you will see it and touch it. It's always underfoot. What is it? You guessed it! The floor.
Flooring is a big design element in the home. Not only can your floor add detail, design and beauty to your home but it can also add function and value. A new floor can bring your home up-to-date with current trends. Flooring can make your house feel warmer or cooler. Floors can also impress your friends (okay so maybe you don't care about that, or maybe you do).
The point is, when it comes to houses, flooring is a big deal.
Here at Castle Improvement we provide a full line of flooring choices and installations.
We invite you to call us for a consultation, visit our flooring showroom (by appointment only) and let us help you find that perfect floor for your next home update.
Please take a look around our flooring "department" to find out more about wood, laminate, tile, stone and carpet.