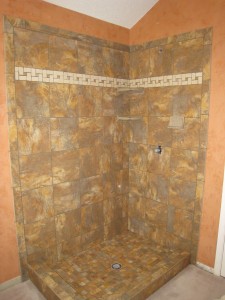 In today's market there is tile to fit every taste from traditional to trendy. This client chose a bold porcelain tile to complement the Venetian plaster that they recently applied to spice up a previous all white and beige master bathroom.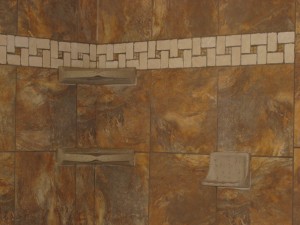 We love these corner shelves, they are great for organizing and stowing all those bottles of shampoo, soap, body wash and other bath products that a couple's shower tends to accumulate.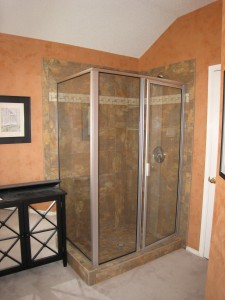 Here is the finished product. Glass and all.